An exclusive team of like-minded, hungry individuals who have proved they have what it takes to represent the brand positively and help us grow.
We strive to provide the BEST EXPERIENCE POSSIBLE for all members of The Lion Order. Teamwork makes the dreamwork, and everyone has an impact in helping us grow- read about our team and its benefits below.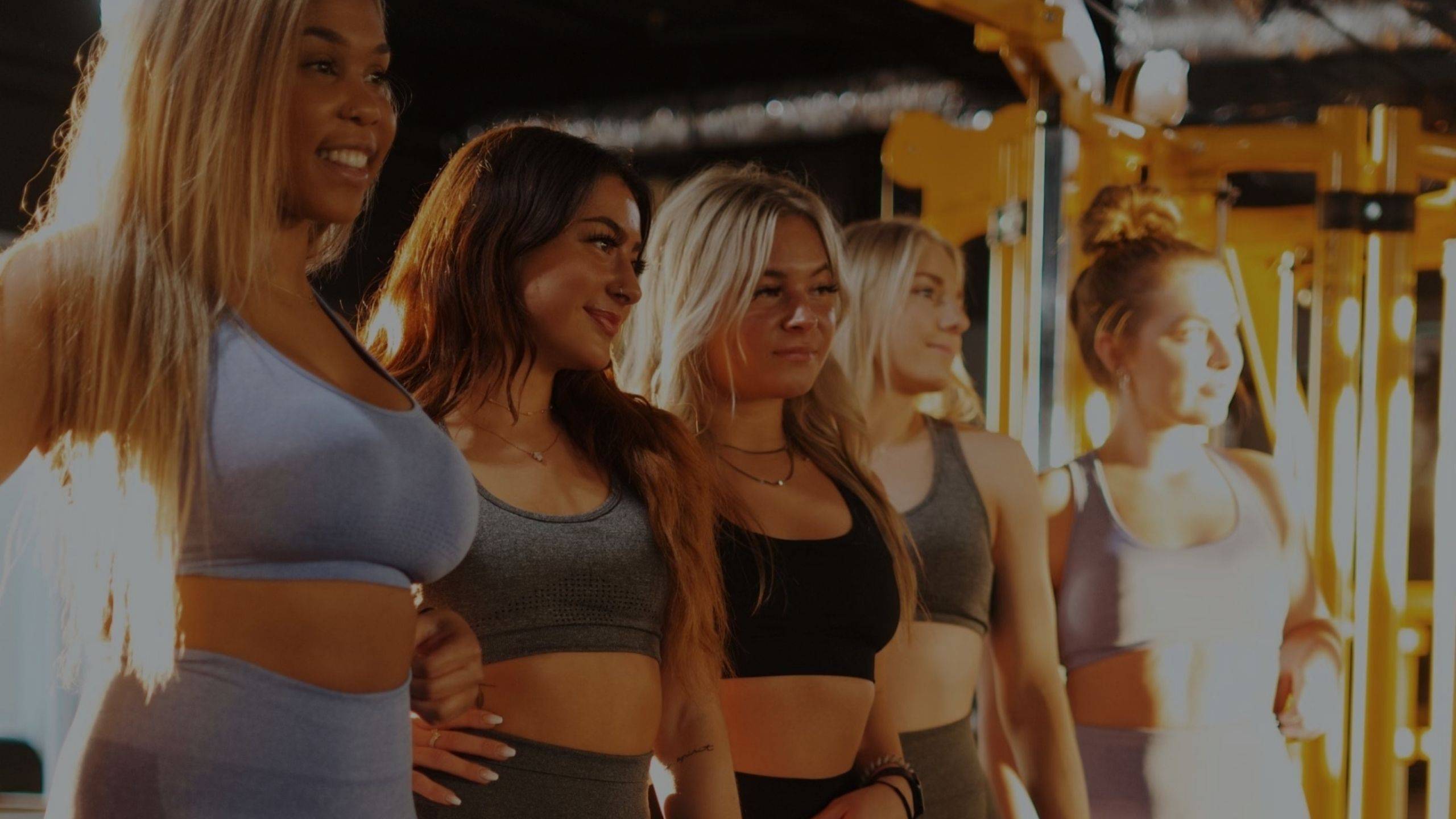 The Lion Order Tier System
Since the start of 2022, the growth of our brand has been INSANE- receiving over 5,000 applications since January. With this being said, we are keeping the inner team as exclusive as possible- only choosing the highest-quality candidates possible. f accepted into our team as part of the Lion Order, you will receive numerous benefits in our tier system. Our #ReignFromWithin mindset strives to help others create the greatest versions of themselves no matter what background they come from. It's not what happens to you that defines you, but how you respond to it does. If you believe in that and think you can help us grow our movement, you will fit right in.
Our TOP 3 TIPS on how to be accepted into The Lion Order:
1. POST CONSISTENT, high-quality fitness content on Instagram/TikTok
2. ENGAGE with our posts- especially our DISCORD Community (link to join here: https://discord.gg/WGCEbX7e3Q)
3. LIVE the Streignth Mentality and have a GENUINE passion for helping others and making a difference. Prove to us you can do this.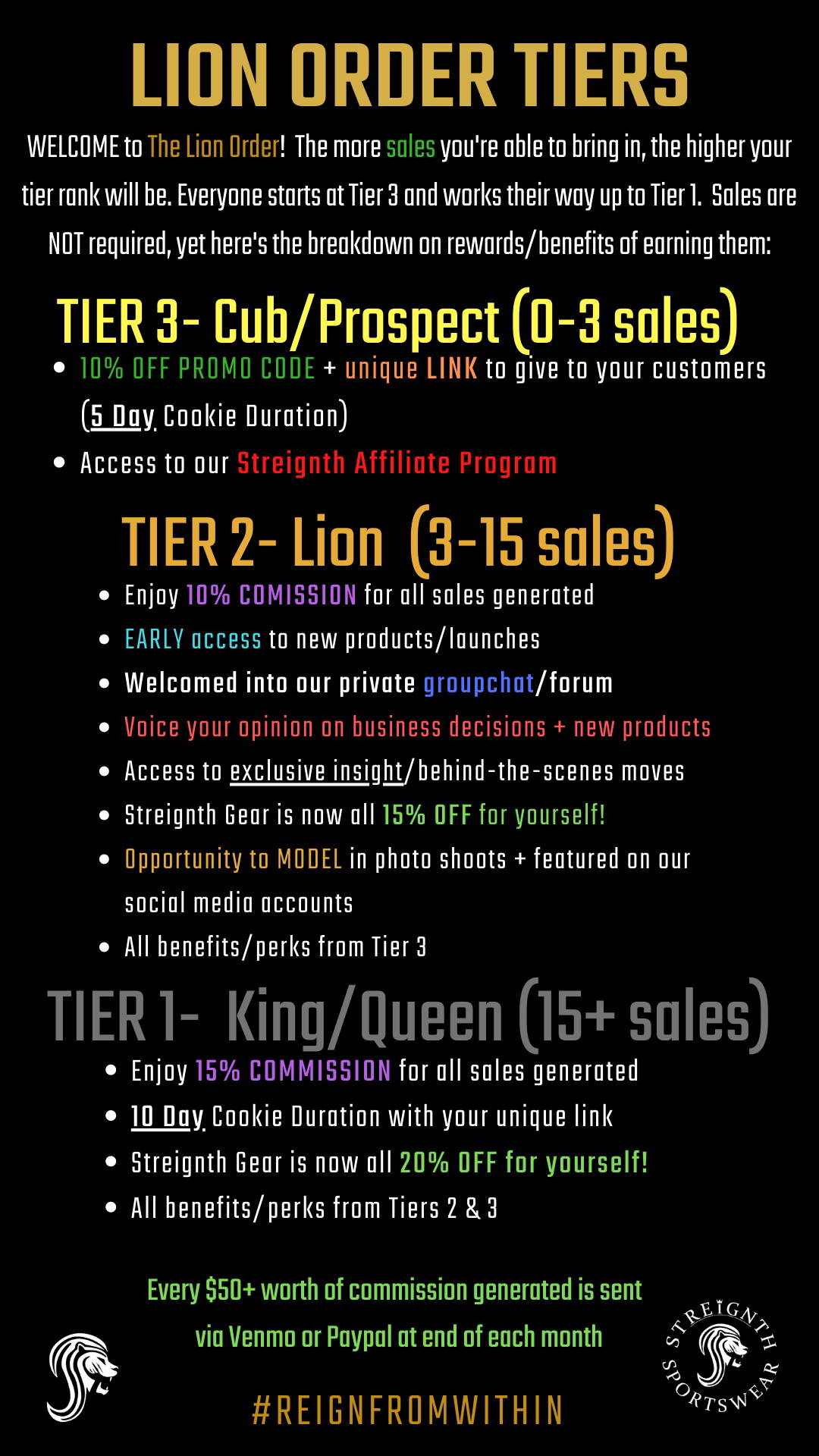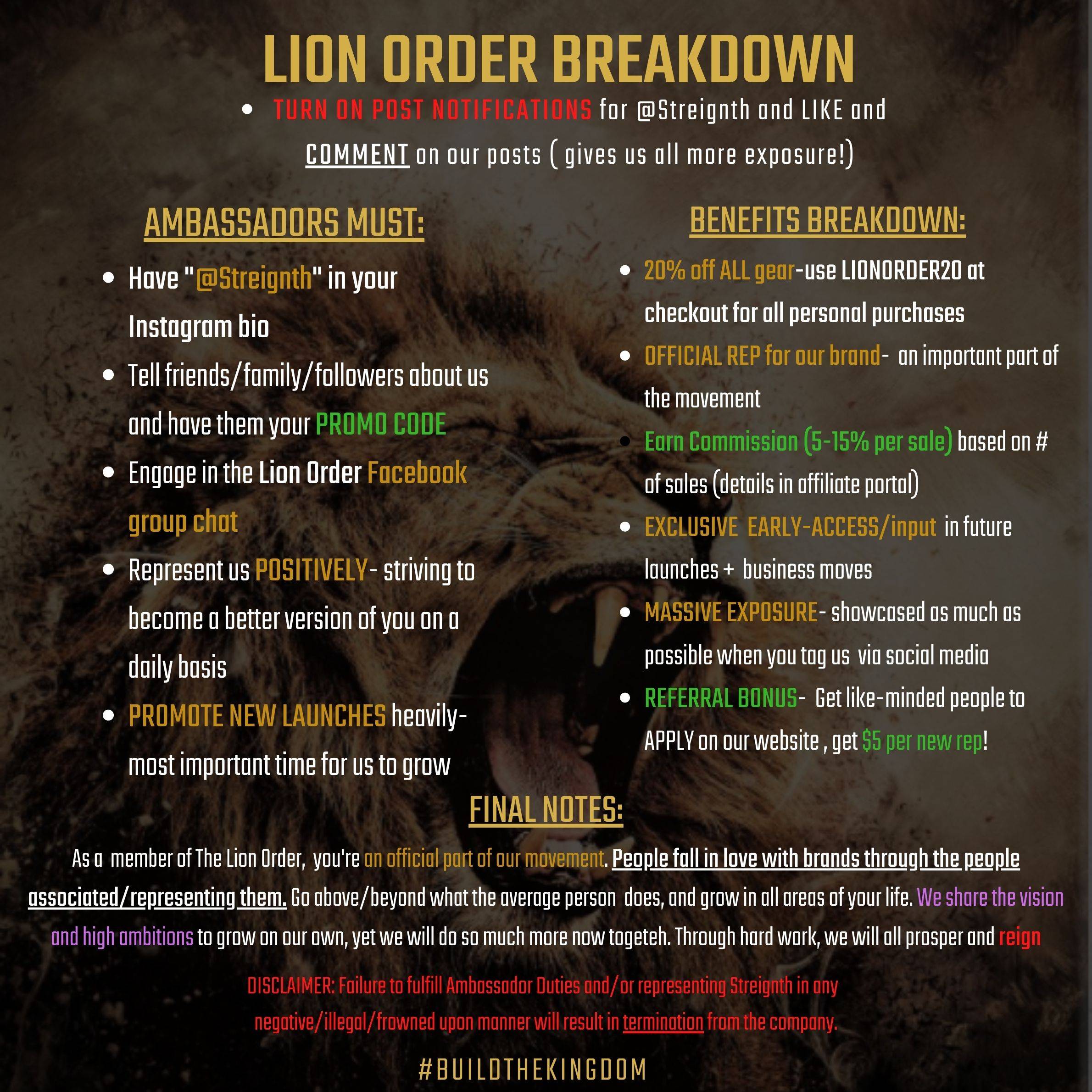 Being a Streignth Ambassador means you believe in what we stand for. Aside from living out the Streignth Mindset, we expect the following requirements out of our ambassadors. The biggest keys are: engaging in our social media posts and helping spread our brand name to friends/peers as often as convenient. We have no requirement for # of sales needed- as long as you give us your best, believe in the brand, and provide us more exposure you'll do great.