Angie, a very motivated individual, has had a crazy fitness journey. Her passions are not only fitness and living a healthy lifestyle, but for being a social media influencer as well- recently growing a huge following on Tiktok (currently over 90k). After recently coming out, she's become an inspiration in the LGBTQ community- showing off her unique style/vibes. Angie wants to spread positivity and motivate as many people as possible to love yourself for you!
As mentioned above, Angie's fitness journey has been sporadic. She starting to lift in High School- falling in love with seeing progress and feeling confident in her body. Like many, she fell off during quarantine a little, but she's now getting back into her groove.
Outside of fitness, Angie has been blowing up on Tiktok lately- all just by being herself and and posting relatable content about relationships and comedy. People LOVE Angie for her personality- always trying to lift others up and looking at the bright side. Her unique and positive vibes she brings every day is what sets her apart. At this rate, she'll be at 1M followers in no time.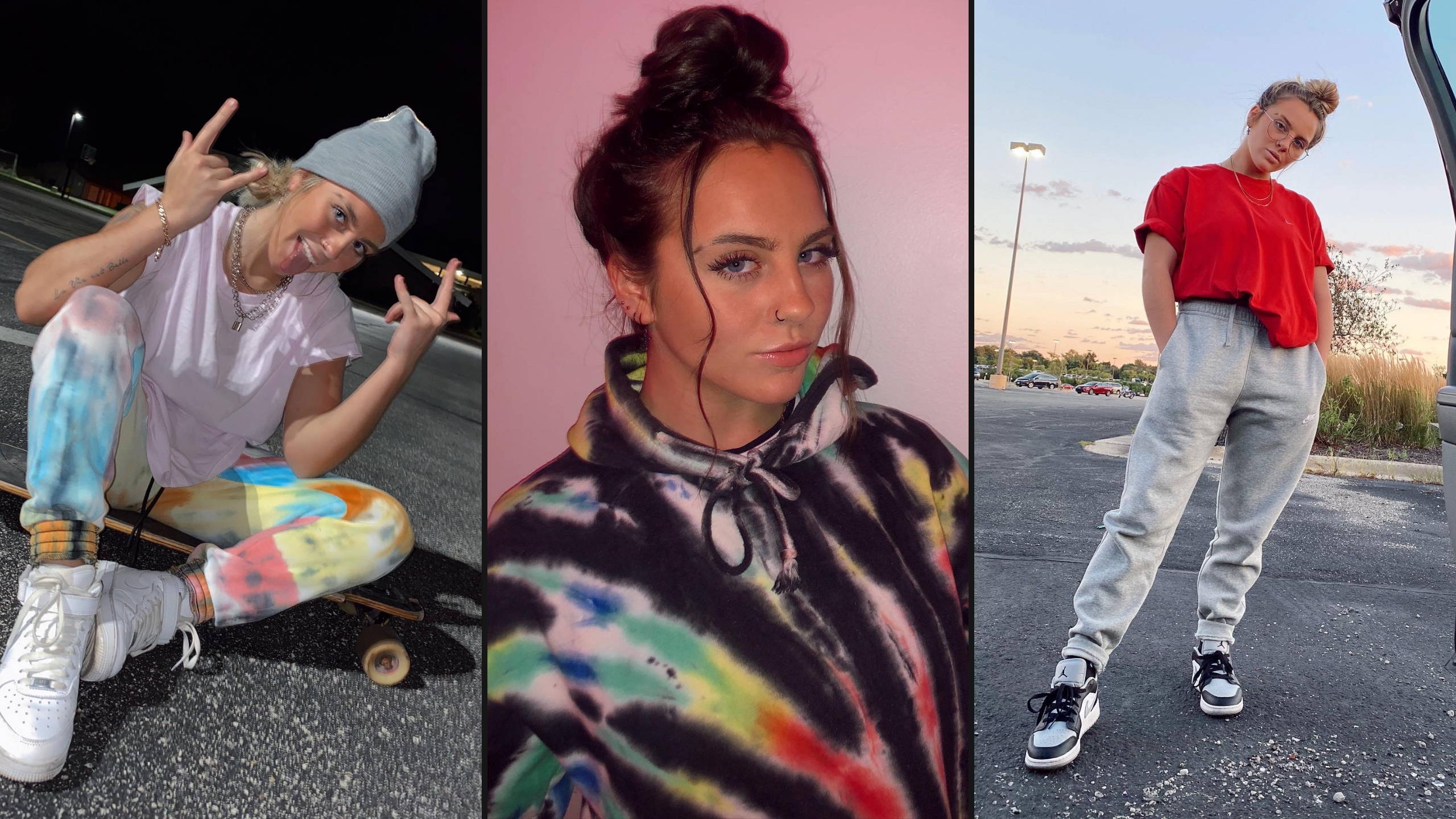 Angie joined our team from us sliding in her DM's way back in April 2019. In her Instagram bio, it said "fitness and fashion", so we thought she'd be perfect with us. She ended up coming down to La Crosse to meet, ended up hitting it off, and here we are now.
Angie's been a blast to work with. Since joining, she's been in a few photo shoots, a couple promo videos, and helped us reach Oshkosh, Milwaukee, and Appleton areas. Angie has undergone a huge transformation since we first met- in a good way! Angie continues to soar to new heights, and we're lucky to have her with us as we all continue to grow.
Origins: Appleton Wisconsin, Appleton North
Heroes: my mom and Gabby Douglas
Favorite meal: chicken tacos
Education (college): sophomore, graduating from University of Wisconsin Milwaukee
Quote she lives by: "know your worth"
Favorite exercise of all time: running, hit cardio