STREIGNTH ATHLETE DARIAN DOAN
Fitness Influencer | La Crosse, WI
"My name is Darian. I come from a family farm in southeast MN. I am currently serving with MN Army National Guard. I first heard about Streignth while overseas in 2019-2020. I met Shane when I got home in November 2020. I believe, too my core, that my purpose on this earth is to help other people. Not because I am special or talented or exceptionally skilled, but because I care. I care about people chasing their dreams, finding value and purpose in life, and creating a reason to wake up. I strive to achieve my goals in and outside the gym, and help others achieve theirs. I hope to be an inspiration to the 99% as I pursue my dreams."
WHAT GOT YOU INTO THE FITNESS LIFESTYLE
My entrance to fitness is kind of funny. When I was younger I had a huge crush on this girl. One day she told me that I did not have a butt, so I started lifting. Started going hard and never went back.
Who are your Heroes and why
My life long hero is Arnold Schwarzenegger. I mean, who isn't inspired by his story and his physique?! A new hero I have is Jocko Willink. Jocko Willink is the definition of leadership and discipline. He is always calm, cool, and collect, chasing his dreams every single day and making a difference while doing it. Not because he was naturally gifted, but because he works at it.
WHAT'S YOUR FAVORITE QUOTE YOU LIVE BY
"There are always two choices. Two paths to take. One is easy. And its only reward is that it's easy."
WHAT'S YOUR FAVORITE EXERCISE OF ALL TIME
Good 'ol bench press or hammer strength Iso-lateral back
WHAT DOES "REIGN FROM WITHIN" MEAN TO YOU
Finding in you the reason to do hard things today, to create a better tomorrow.
WHAT'S YOUR BIGGEST MOTIVATION (WHAT KEEPS YOU GOING)
I believe that I was placed on this earth to help others. Nothing brings me more enjoyment than helping others and giving. Each day I want to get one step closer to being able to truly help people in huge ways.
HOW HAS STREIGNTH CHANGED YOUR LIFE
Streignth is one of the reasons I stand here today. I was in a dark place making terrible decisions. Streignth motivated me, gave me purpose, created a reason to wake up in the morning.
watch darian's athlete video here:
FOLLOW DARIAN ON HIS SOCIALS: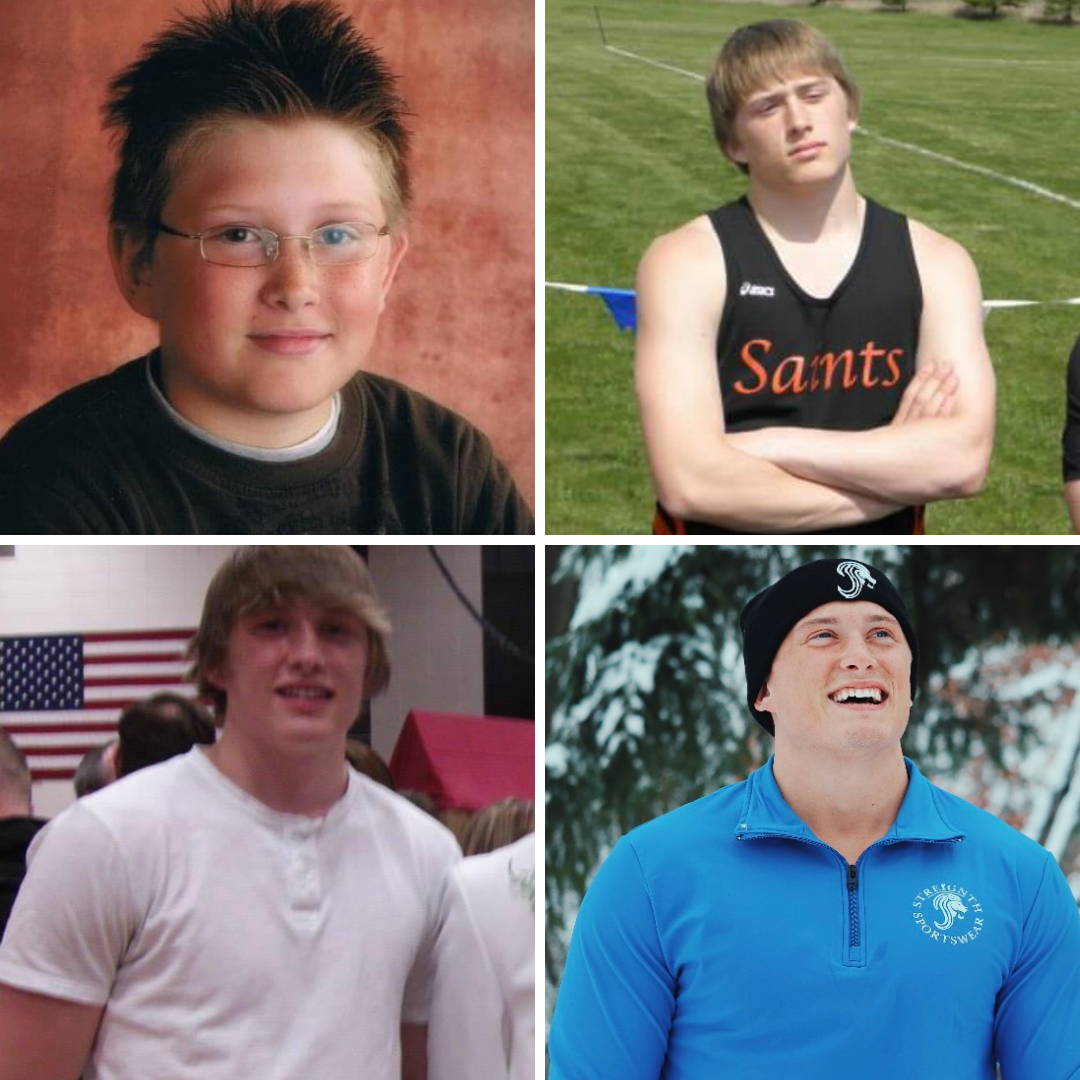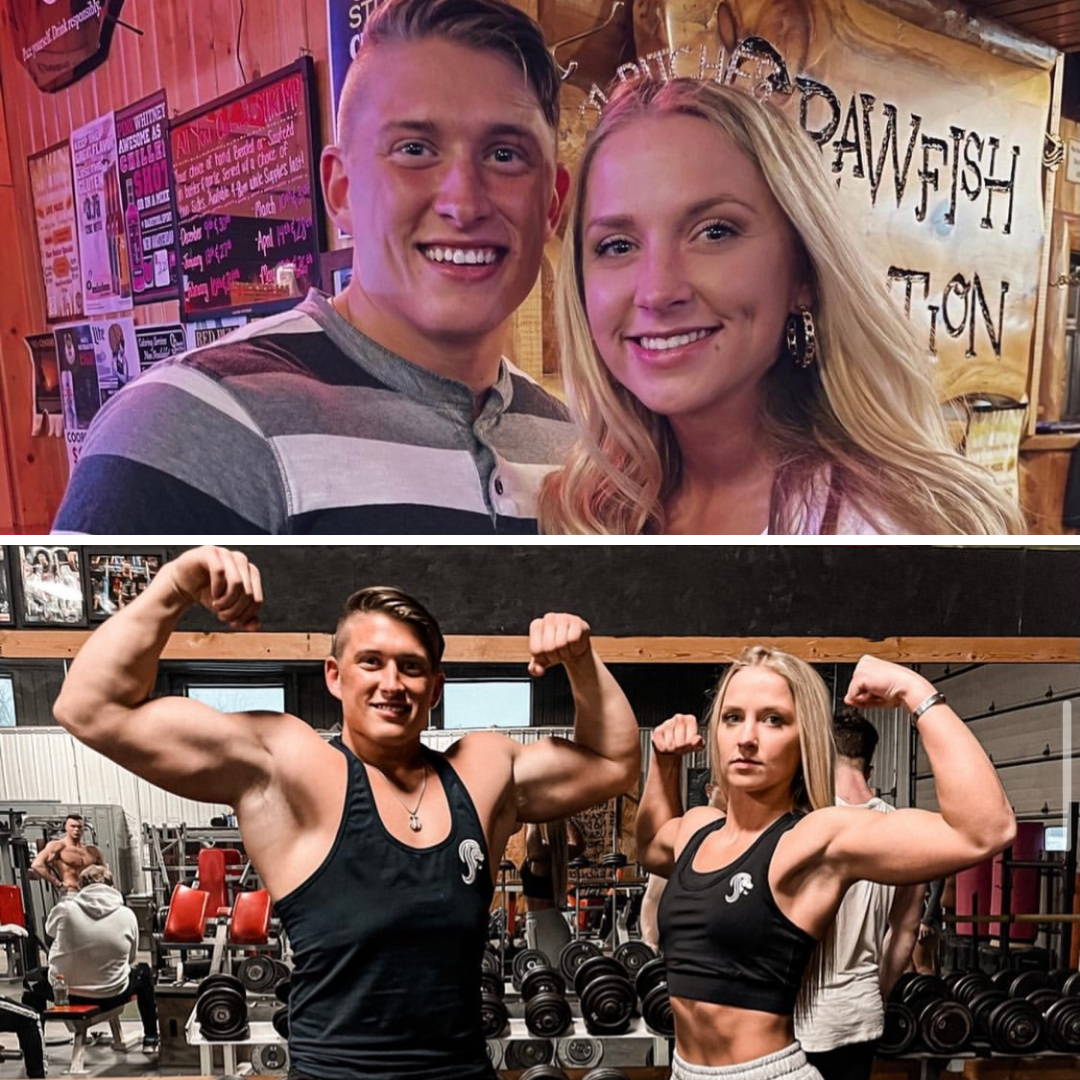 Primarily initially from the St. Charles MN area, above are a few pictures of Darian throughout his adolescents to now. Simply a beauty in the making.
Outside of Streignth, Darian is a bouncer at brothers and loves meeting new people. Pictured above is him and his new girlfriend Brittney Rockney- who both met through Streignth ironically. Talk about a power duo.
As we continue to grow, we couldn't have a better person representing what Streignth stands for than Darian. We can't wait to see him grow with us.
Are you ready to join our movement of positivity?
Darian lives to serve others. Follow him on his journey to becoming the best version of himself while inspiring others in the process (links attached to each icon below)