Selected individuals of The Lion Order who have gone above and beyond spreading our movement, bringing in sales consistently, and rapidly growing their social presences.
INTRODUCING THE NEWEST LEVEL OF THE STREIGNTH TEAM
To reward those who go above and beyond promoting our brand that we see extreme potential in, we now have STREIGNTH ROYALTY- the top 10% of the brand. These ambassadors are the some of the most engaged within Team Streignth and have been recognized for their hard work. One of our favorite parts of the brand is being able to network with so many like-minded people who are possess a growth mindset. Now with Royalty, we're able to put together the most hungry individuals of The Lion Order into a smaller circle.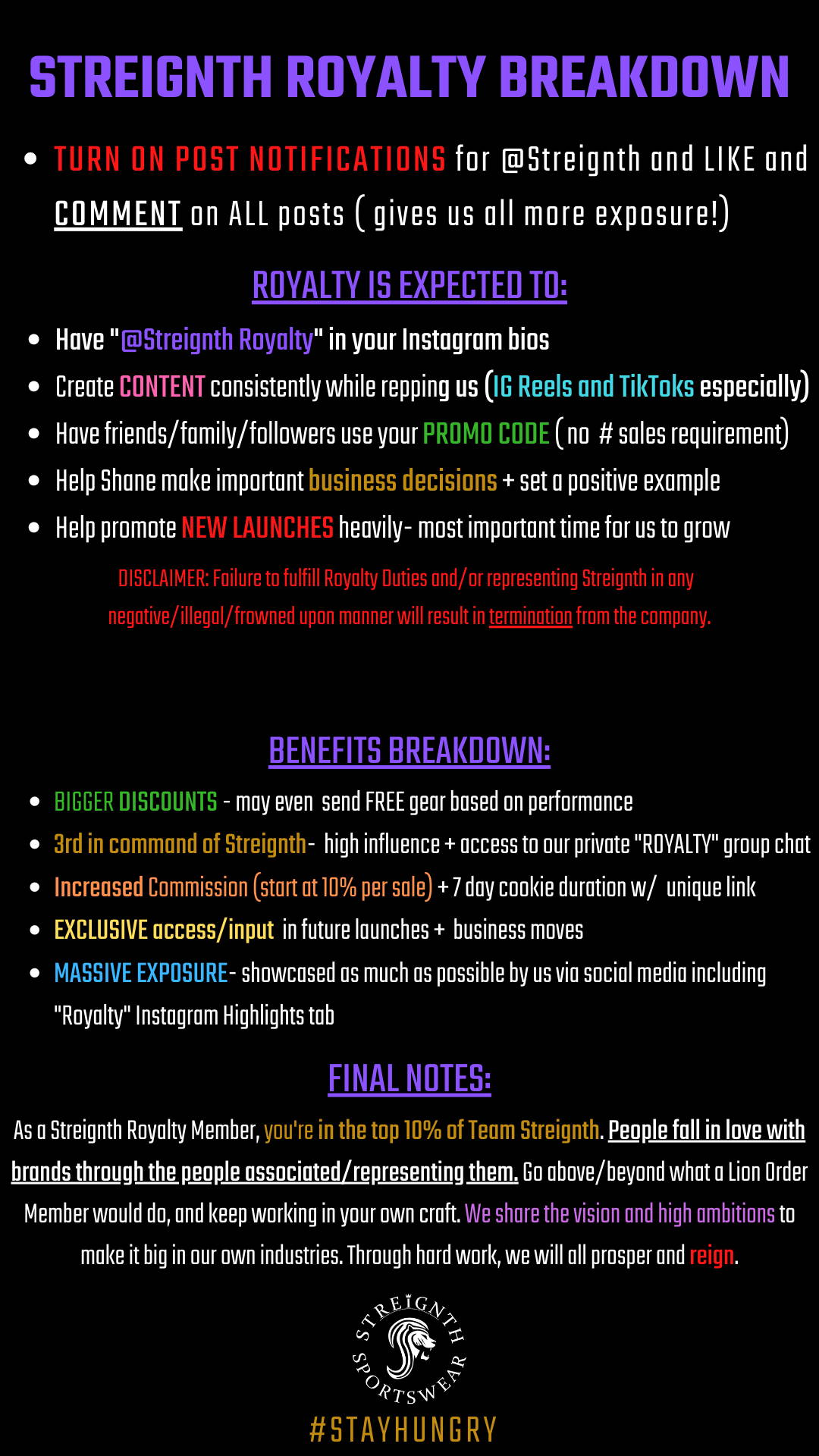 As they say in superhero movies, with greater power comes greater responsibility. That being said, we expect more out of our Royalty members than The Lion Order. You can see a detailed description on the "HOW DO I BECOME ROYALTY" graphic. We are extremely grateful for the growth we've been able to have this far, and we can't wait to keep it rolling and offer new leadership positions within our company.