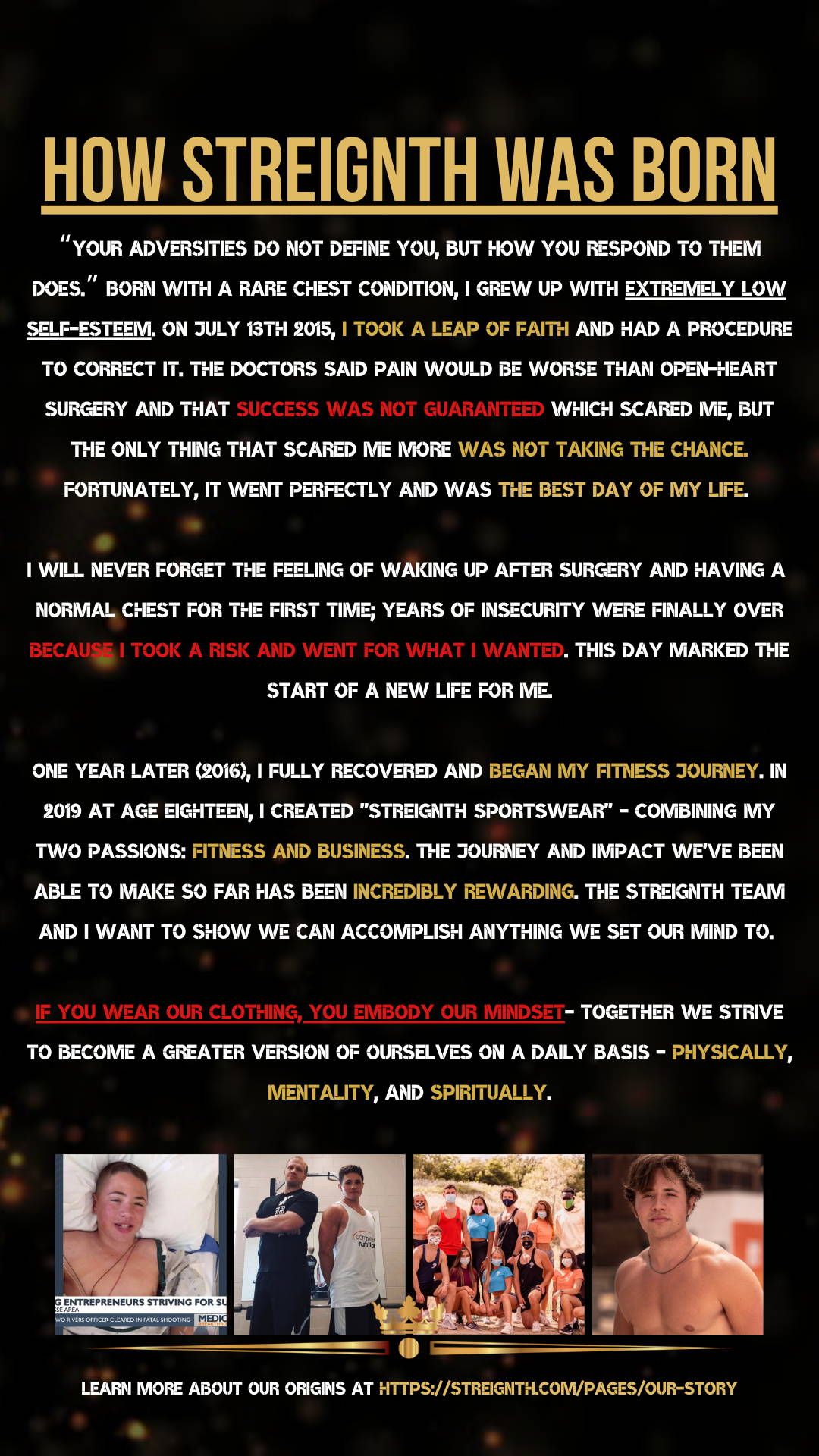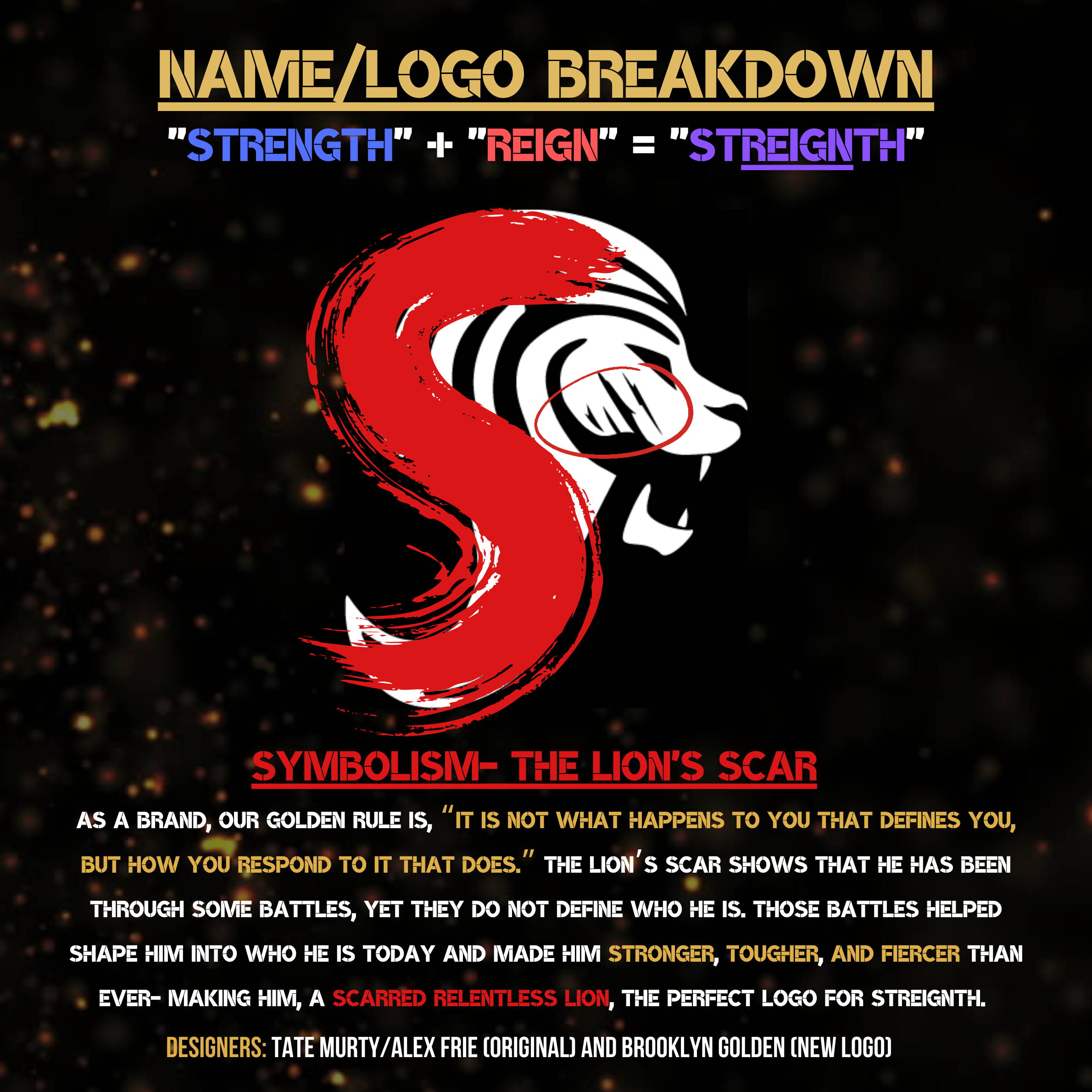 "YOUR ADVERSITIES DO NOT DEFINE WHO YOU ARE, BUT HOW YOU RESPOND TO THEM DOES."
We ALL grow up with different adversities to overcome. I, Shane Skaar, came from a place of EXTREME insecurity. At age fifteen I was barely five-feet tall, less than 100 pounds, and had braces and acne. On top of those insecurities was my deepest insecurity - my chest. Born with a rare chest condition,(pectus excavatum), my sternum caved in. As a result of the way that the caving in my chest looked, I would NEVER take my shirt off because I'd get picked on. My confidence hung on a thread growing up, until I met Dr. Densmore. Dr. Densmore told me about a life-altering procedure that could potentially fix my condition. The procedure involved taking a metal bar through the side of my chest and using a strong machine to "flip" my sternum- correcting my chest instantly. The bar would stay in my chest for 3 years, until the cartilage turned to bone. Once it had turned to bone in August of 2018, they took the bar out.
July 13th, 2015 will forever be the GREATEST day of my life- the day I took a leap of faith and had the procedure. The only way I can describe the pain is that it felt like an elephant sitting on my chest that I could not get off. Yet, that temporary pain was nothing- my life was forever changed forever because I took a risk and went for what I wanted. After one week in the hospital post-op, four months of sleeping in a reclining chair, and a full year of recovering later, I was finally ready to come back to athletics.
I developed a mentality that if I wanted something badly enough, I would take whatever risks needed to reign, prosper, and better myself. Thus, my passion for fitness began. I started training at the local YMCA with a trainer named Joshua Garrison, and he helped me completely transform my body- going from 100 pounds to now 180 pounds present day. Fitness and self-improvement have now became my lifestyle. Without Josh, Mom, Dad, and other amazing mentors I have had throughout this journey, Streignth may have never came into existence.
Over the past few years, I have become extremely fascinated by the founders of Gymshark (Ben Francis) and Alphalete (Christian Guzman). These guys made me think, "Wow, imagine what it would feel like to create a brand/movement that would empower others to strive to become the greatest version of themselves?" It wasn't until January 2019 when I stopped wondering and started doing- beginning to make dreams into a reality. I became fully committed and started spending my free time brainstorming things like the name, what we'd stand for, style ideas, possible partners, and essentially the entireties of a business proposal.
Growing up, my favorite animal has always been the lion. My last name being Skaar (pronounced "scar" like from the Lion King) may have been an influence on that choice. Lions stand for leadership, courage, honor, and strength. It's not the biggest, the strongest, smartest, or the fastest animal. Yet, it's still the king of the jungle because of its ATTITUDE and how it carries itself. With this in mind, I knew we needed a lion as our logo. Fast forward 3 years, and here we are.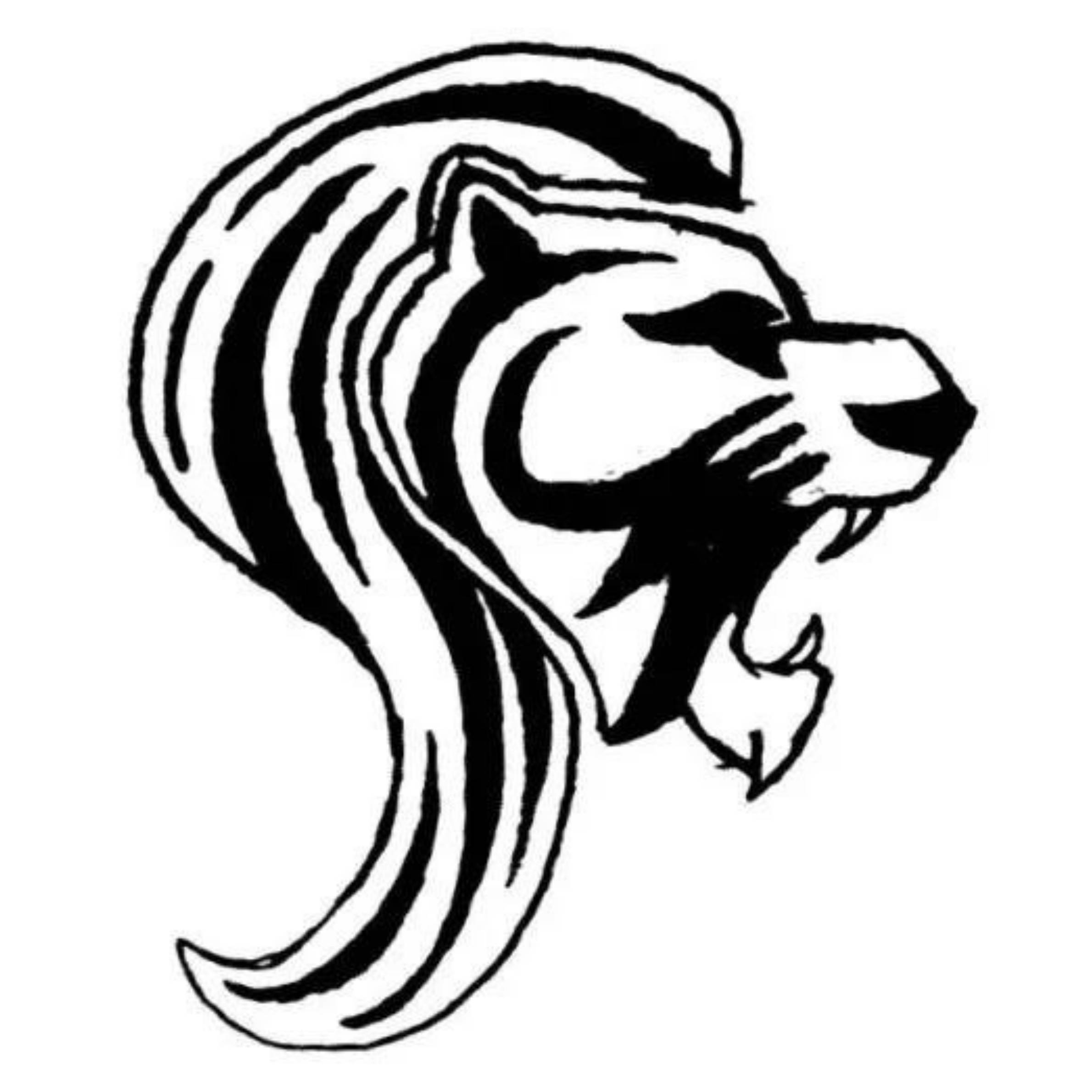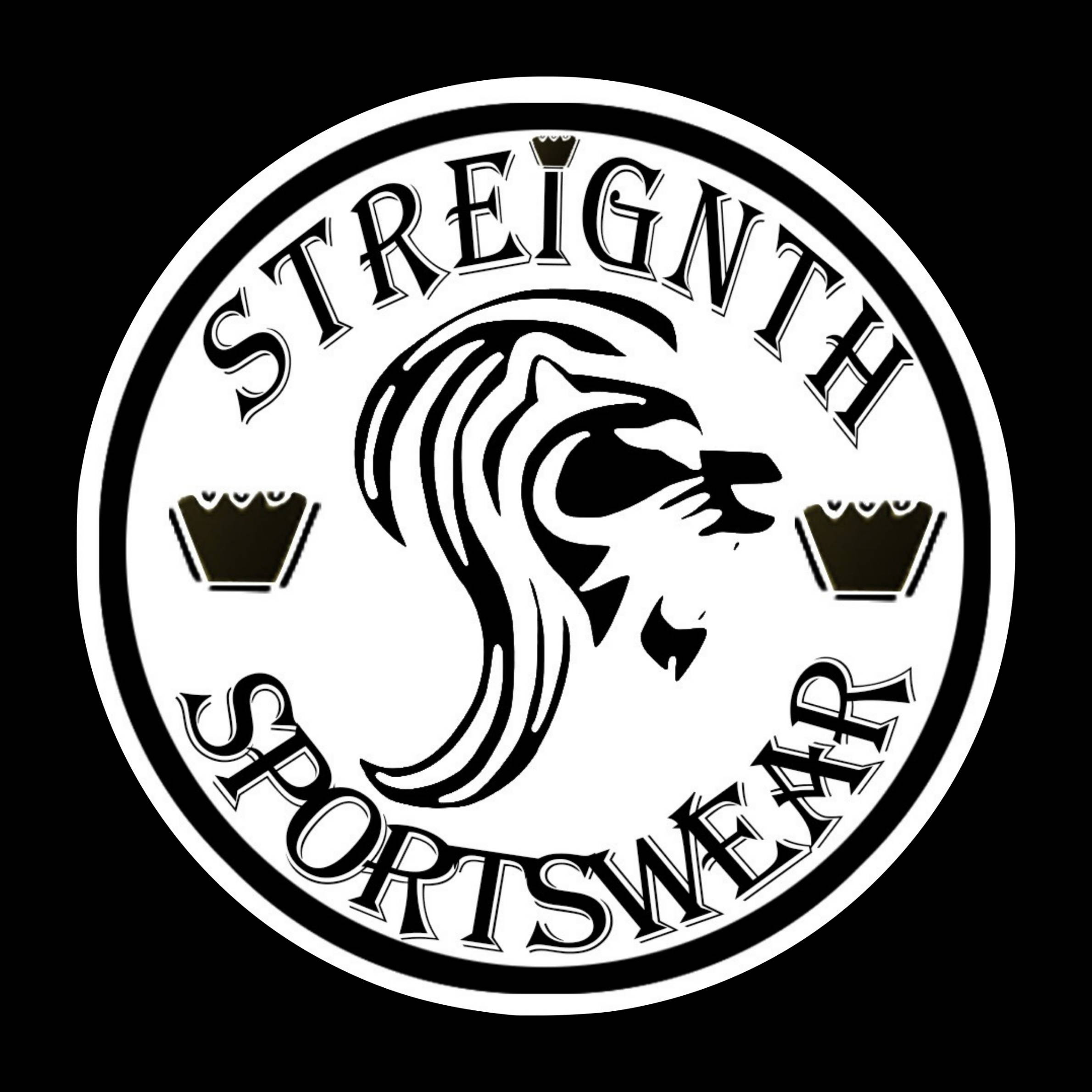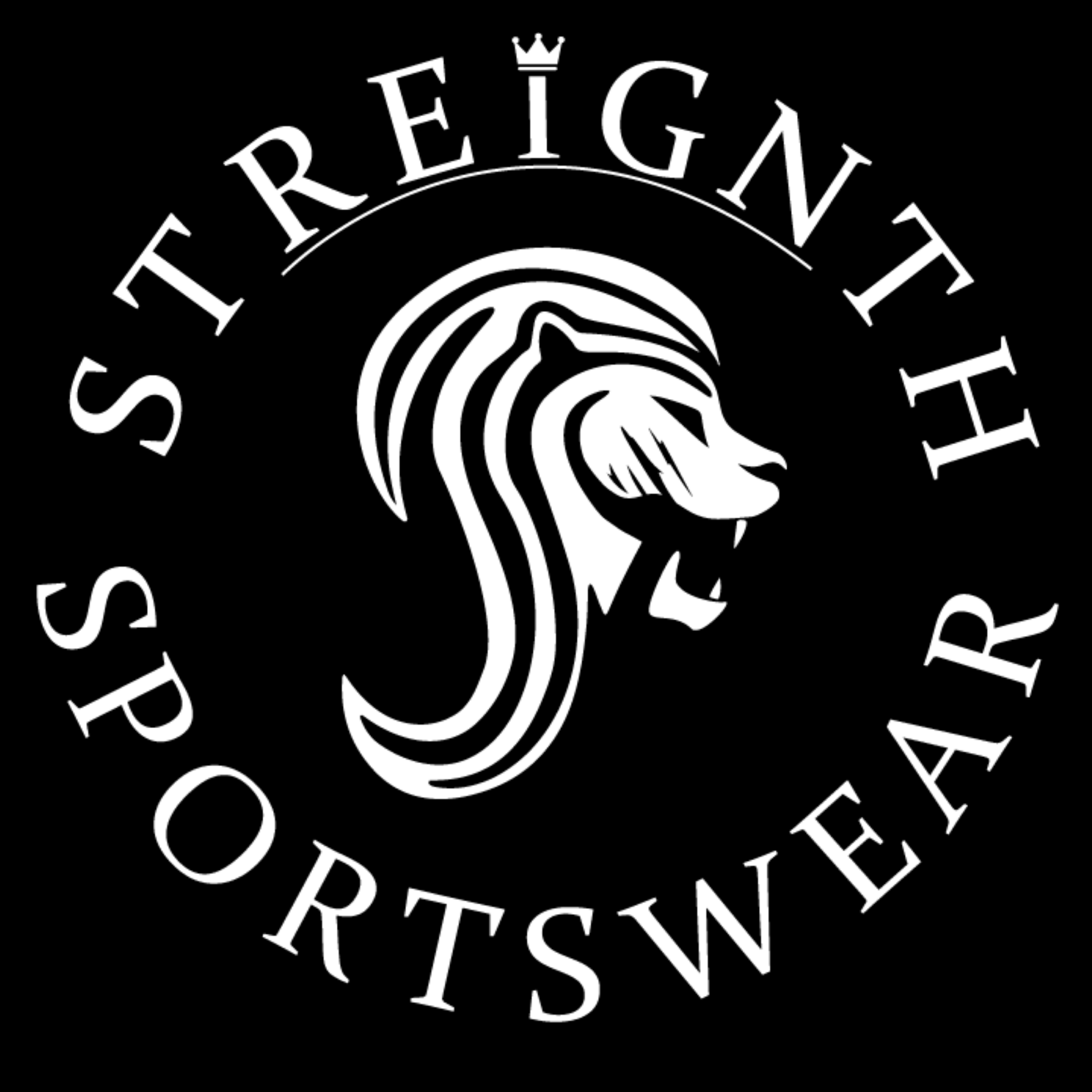 The Streignth Umbrella Logos 2023-Present (from left to right): Standard Lion Logo, Streignth Supps Logo, Lion Order Logo, Roundtable Podcast Logo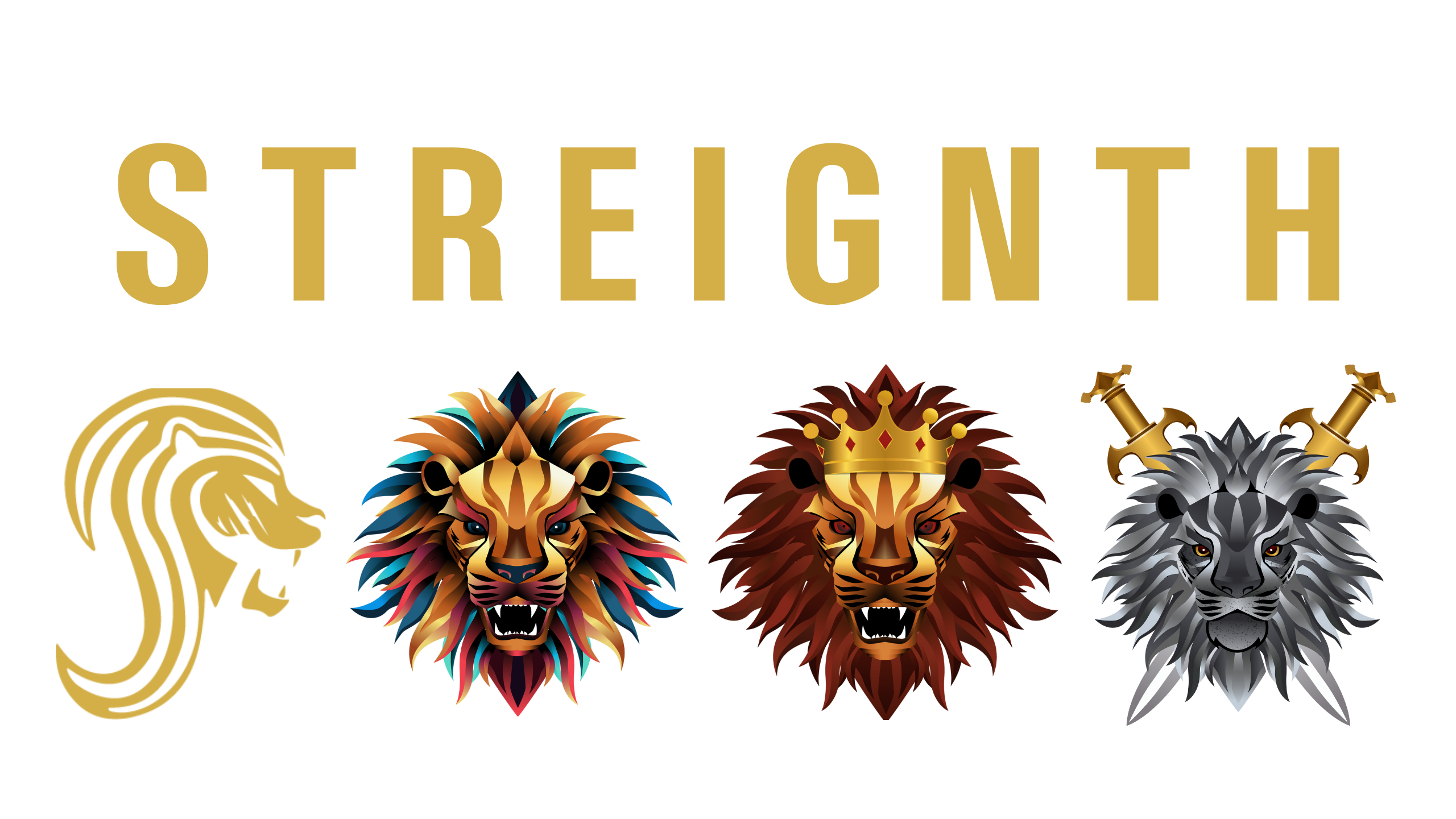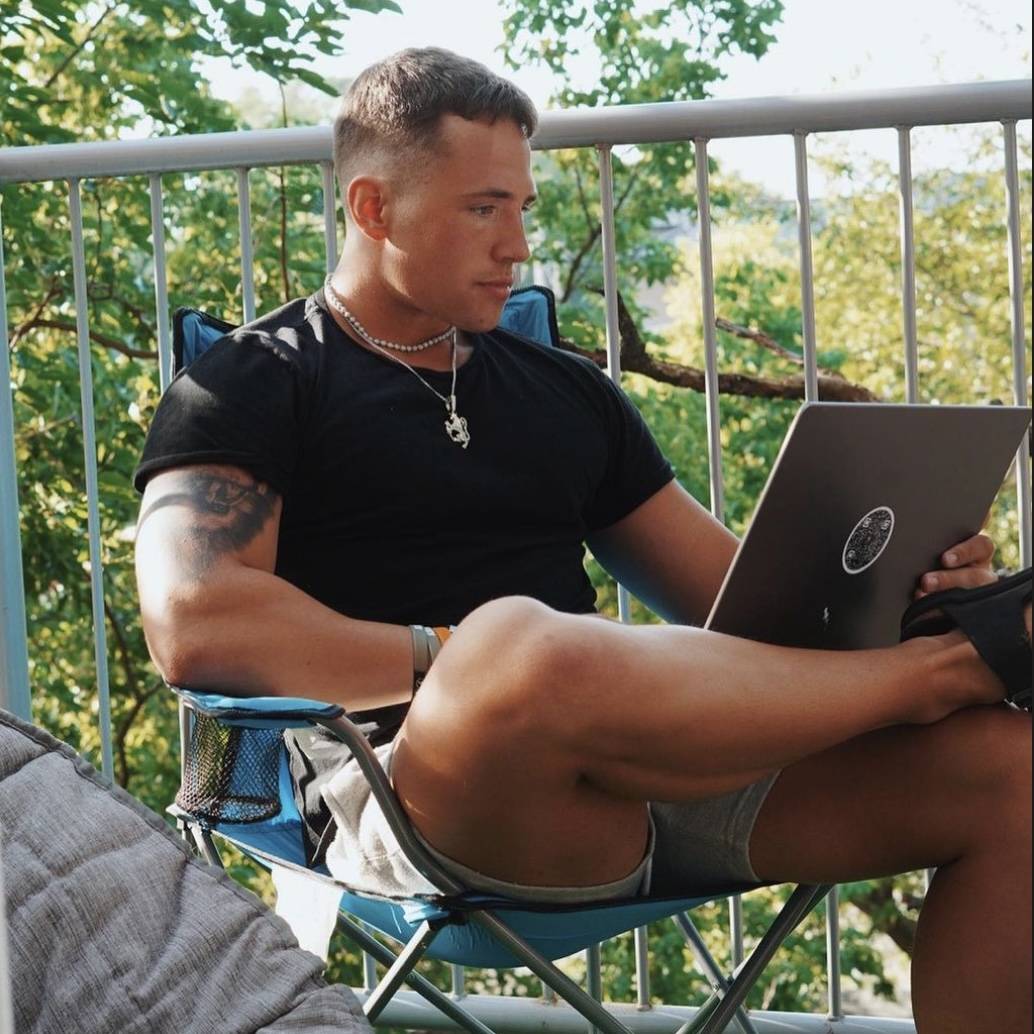 "To create the greatest version of yourself and to always strive for more. Never settling, always hungry for more. Stand out, stay hungry, and REIGN.​
Reign over your competition, reign over your self; reign over your body and mind, and take control of your life. Be a LION. This is who we are; this is the definition of Streignth."
"Streignth has been an incredible journey so far, and it's only just beginning.
We are a young brand- starting Streignth at just eighteen years old in January 2019. Originally starting out, I had two partners- Tristan Haque (my buddy I met in college) and Talston Stangler (my cousin). As we continued to grow, we three eventually mutually decided to part ways and parted on good terms. I am now the sole owner of Streignth.
Today, I am twenty-two and a Senior at UW-La Crosse (Wisconsin). Streignth's team of athletes, ambassadors, the entire community, and I are BEYOND thankful for what we've built so far, and this is only the beginning. It has been amazing and truly rewarding to see the rapid growth and impact we've been able to make so far. Having the opportunity to be featured in over 20+ news publications and selling products in all 50 states AND (at the time of writing this) Mexico, Australia, Canada, The UK, New Zealand, and more countries are experiences that wouldn't be possible without you guys believing in us. MY FAVORITE PART of this journey so far has been meeting and collaborating with new people and seeing people being empowered to become their best selves through our brand. There is truly nothing better than helping others succeed.
The word "STREIGNTH" is a combination of the words "strength" and "reign", hence our slogan "REIGN FROM WITHIN". Streignth is about becoming the greatest version of yourself physically, mentally, and spiritually. We want YOU to REIGN over your competition yes, but more importantly we want you to REIGN over your life, your body, your mind, and take control of your life. BE A LION. This is who we are- this is what Streignth is all about.
The Streignth team and I share the vision of providing the highest quality fitness wear that is stylish, comfortable, and affordable while still being "Royalty Quality". Without a doubt, we believe we are creating something very special. Keep browsing through our site to learn more.
THANK YOU FOR BELIEVING IN US. IT TRULY MEANS EVERYTHING.